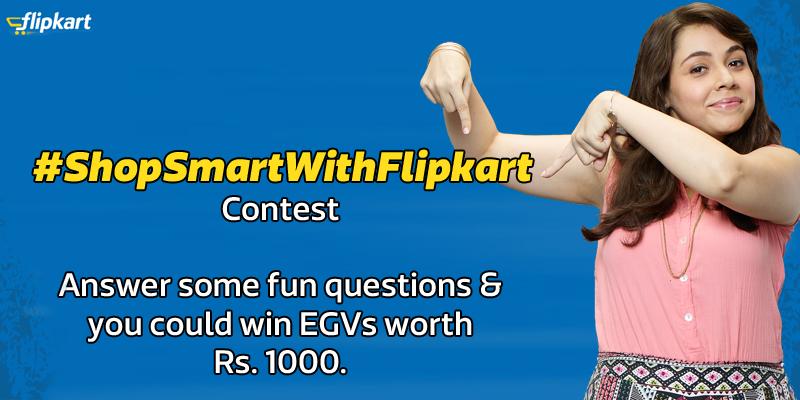 Here's what you have to do:
1. Follow @Flipkart and RT our contest tweet with the link to this newsletter!
2. We'll be asking 5 questions between 11:30 AM to 4:30PM... you'll need to RT the five questions and reply to @Flipkart with the five answers and hashtag -> #ShopSmartWithFlipkart
3. This contest closes at 6:30PM today (May 6th, 2015) - that gives you a couple of hours to complete the steps after the last question is announced. Winners will be announced on May 20th, 2015.
4. Don't forget to use the #ShopSmartWithFlipkart hashtag with your answers!
5. 10 winners will receive EGVs worth Rs. 1000 each.