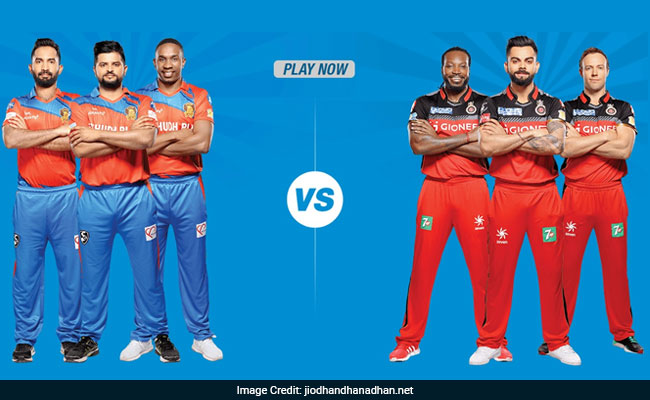 What is Innings Ka Champion contest?
Innings Ka Champion contest is a scheme by Reliance Jio held after every innings of an IPL 2017 match for a duration of 20 minutes. Participants are required to submit the answers within the stipulated time, as per the Jio Dhan Dhana Dhan website.
How to participate
in Innings Ka Champion
The contest can be entered by those above 18 years of age using a Facebook account.
Winners
They will be declared daily on the Jio Dhan Dhana Dhan website and a grand prize winner will be declared on completion of the IPL 2017 tournament, according to Jio.
Prize
Jio is offering the winners:
Free IPL match tickets
IPL merchandise
A chance "for a meet and greet with the players"
Boost your chance
"You can increase your chances of winning the contest by sharing your score on social media and inviting your friends," Jio added on the website.
Exciting contest, exciting prizes after every inning.
☑️Visit - ENTER HERE
☑️Answer 5 questions.
☑️Win big
Login Via Your Facebook Account To Participate In The JIO Dhan Dhana Dhan Innings Ka Champion Contest.

The Contest Will Be Held After Every Innings For 20 Minutes.

Submit All Answers Within The Stipulated Time.

The Fastest Entry With All The Correct Answers Stands A Chance To Win Free Match Tickets Or Merchandise Or An Opportunity To Meet Players*.

Only One Entry Per Registration Will Be Accepted, So Make The Most Of It!

You Can Increase Your Chances Of Winning The Contest By Sharing Your Score On Social Media And Inviting Your Friends.