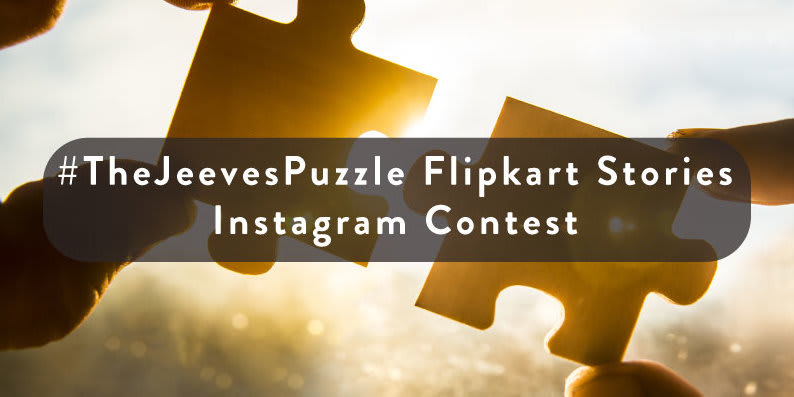 View
#TheJeevesPuzzle
post on the Flipkart Stories Instagram page. Identify the right order of events as per the Flipkart-Jeeves Innovation article. And select the right order of the jigsaw below.
Here's the jumble:
A - Large Appliance takes off like a rocket!
B - Large Appliance is pulled back from Flipkart's portfolio
C - Vikas Bansal becomes CEO of Jeeves
D - Flipkart acquires Jeeves
E - Flipkart relaunches Large Appliance for the first time
F - Customer Complaints about Large Appliance delivery increased
G - Abhijit Vishwanath Upadhye becomes CEO of Jeeves
H - Same-Day-Delivery & Installation service for 10 cities and 23 hubs
I - Flipkart launches Large Appliance Category
This puzzle has

9 jigsaw pieces

, arranged in random order. You can view the pieces by clicking here or visiting the Flipkart Stories Instagram page. Your challenge is to put them in the right order.
10 lucky winners
stand a chance to win
Flipkart electronic gift vouchers worth INR 1000
each. Here's how you can take part in the contest.